ABOUT US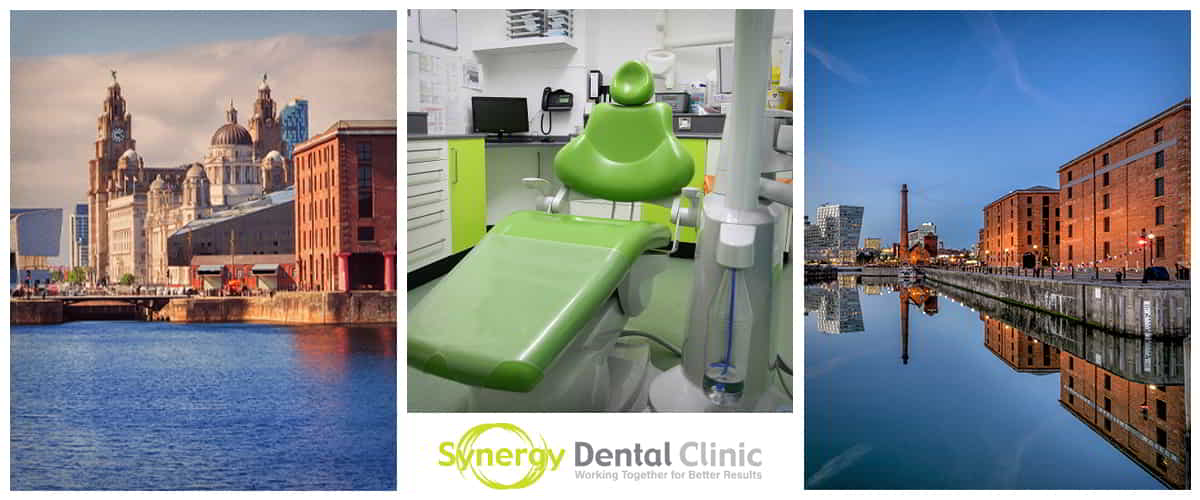 Synergy Dental Group is pleased to welcome you to our newest dental practice in Liverpool. We have fitted every surgery with the latest digital scanners and all treatments will take place in practice, without referring you to other dental surgeons.
Our modern clinic offers treatments that include dental implants, Enlighten teeth whitening and Invisalign invisible braces to straighten your teeth.
Nervous about any of our treatments? You don't have to be anymore. Our practice offers dental sedation – a stress-free service which ensures that any nervous patients are put to an extremely relaxed state of mind(with the help of IV Sedation) during their treatment. Check our Smile Gallery, with hundreds of life changing stories, and see for yourself how our dental surgeons are improving lifes.
Opening Hours
Monday
09:00 – 17:00
Tuesday
09:00 – 17:00
Wednesday
09:00 – 17:00
Thursday
09:00 – 17:00
Friday
09:00 – 17:00
DIRECTIONS AND PHONE
BOOK CONSULTATION
New patients and Existing patients looking to book an appointment with Synergy Dental in Liverpool.
Make your selection below, then follow the step by step process to book a dental consultation.
TEAM LIVERPOOL
DENTAL TREATMENTS
DENTAL IMPLANTS
---
TEETH STRAIGHTENING
---
COMPOSITE BONDING
---
COSMETIC DENTISTRY
---
FULL AND PARTIAL DENTURES
---
DENTAL FILLINGS
---
GUM DISEASE
---
DENTAL HYGIENE
---
FACIAL AESTHETICS
---
MISCELLANEOUS TREATMENTS