Dentist in Blackburn
ABOUT US
Synergy has proudly launched their new clinic in Great Harwood, Blackburn.
Refurbished and fully equipped with all the latest tools and equipment in order to provide you with the best and most advanced treatments of today.
Our clinic offers dental implants and sedation, emergency treatment, also a wide range of facial aesthetics and more.
Click on the Treatments tab to find out more information about the different treatments we offer to our clients.
Opening Hours
Monday
09:00 – 17:00
Tuesday
09:00 – 17:00
Wednesday
09:00 – 17:00
Thursday
09:00 – 17:00
Friday
09:00 – 17:00
DIRECTIONS AND PHONE
Tap "View larger map" for more options, will open in a new tab
BOOK APPOINTMENT
New patients and Existing patients looking to book an appointment with Synergy Dental in Blackburn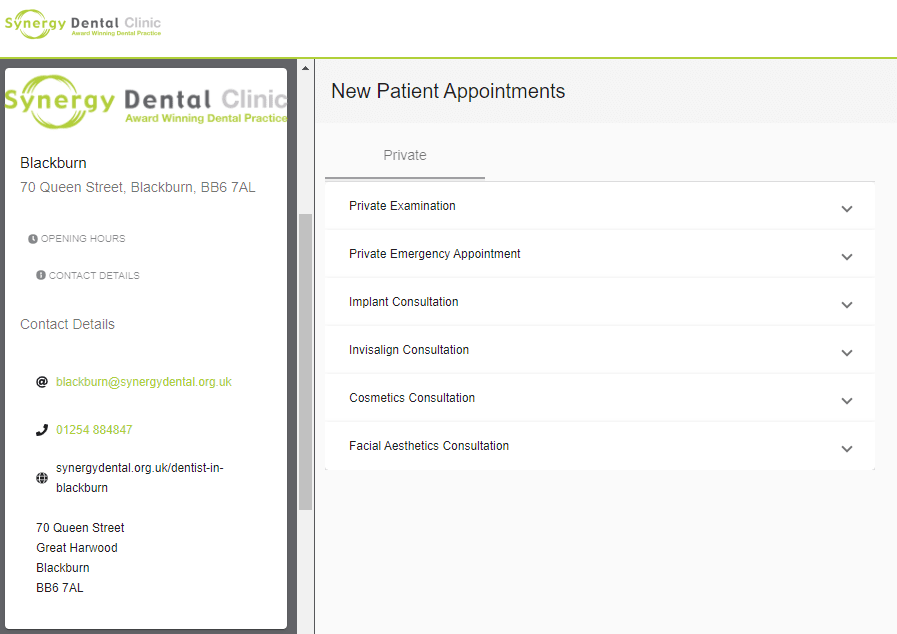 TEAM BLACKBURN
DENTAL TREATMENTS
DENTAL IMPLANTS
---
TEETH STRAIGHTENING
---
COMPOSITE BONDING
---
COSMETIC DENTISTRY
---
FULL AND PARTIAL DENTURES
---
DENTAL FILLINGS
---
GUM DISEASE
---
DENTAL HYGIENE
---
FACIAL AESTHETICS
---
MISCELLANEOUS TREATMENTS