Dentist in Bolton
ABOUT US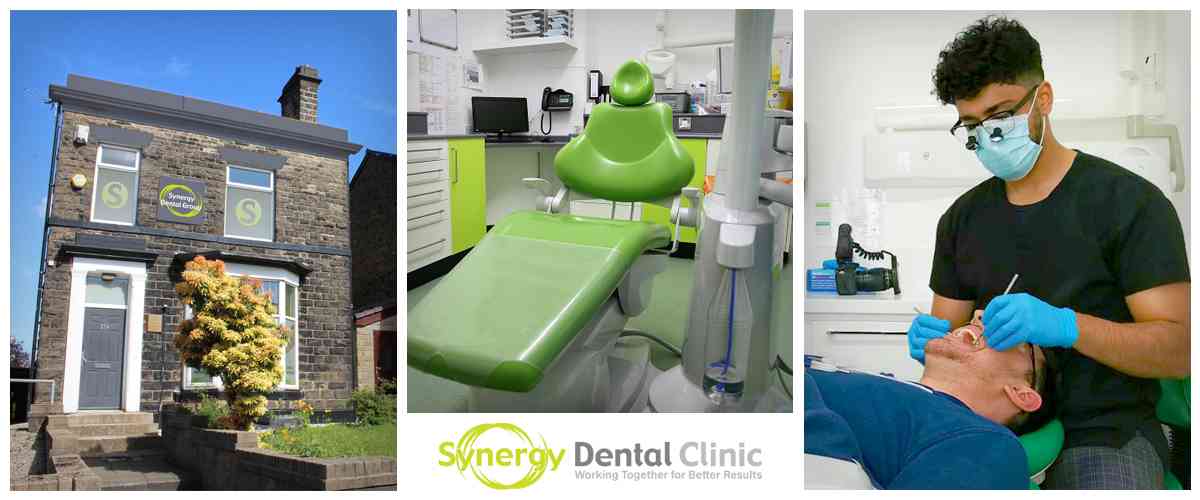 Synergy Dental Clinic Bolton has been practicing as a dental clinic since the 1970's with many local families being loyal to the surgery for generations.
Staff at the practice have come to know the patients on a first-name basis, creating a warm and welcoming atmosphere inside this well-established clinic.
In 2012, the practice became a part of the Synergy Dental Group and the team worked hard to bring in state-of-the-art equipment and innovative techniques while maintaining the service and friendly environment that the previous owner achieved.
Since we have become established as the premier dentist in Bolton, has introduced the latest in cosmetic dentistry treatments to the clinic and winning numerous awards – most recently picking up the Good Practice Award given by the British Dental Association.
Synergy Dental Clinic Bolton, like all Synergy's dental clinics, puts a strong emphasis on creating a stress-free environment for our patients. Trained staff in reducing anxiety and fear for all of our customers, and are experts in stress-reduction and use the latest relaxation techniques to ensure that every visit is positive and comfortable.
The clinic also has the capacity to keep all procedures in-house, no matter how big or small. This means we can administer dental sedation to those patients who are particularly nervous about their dental visits.
You can be sure you're in safe hands for the duration of your dental treatment with the help of the trained staff at Synergy Dental Clinics Bolton.
Opening Hours
Monday
09:00 – 17:00
Tuesday
09:00 – 17:00
Wednesday
09:00 – 17:00
Thursday
09:00 – 17:00
Friday
09:00 – 17:00
DIRECTIONS AND PHONE
BOOK CONSULTATION
New patients and Existing patients looking to book a consultation with Synergy Dental Bolton.
Make your selection below, then follow the step by step process to book a dental consult.
TEAM BOLTON
DENTAL TREATMENTS
DENTAL IMPLANTS
---
TEETH STRAIGHTENING
---
COMPOSITE BONDING
---
COSMETIC DENTISTRY
---
FULL AND PARTIAL DENTURES
---
DENTAL FILLINGS
---
GUM DISEASE
---
DENTAL HYGIENE
---
FACIAL AESTHETICS
---
MISCELLANEOUS TREATMENTS