Dentist in Bury
ABOUT US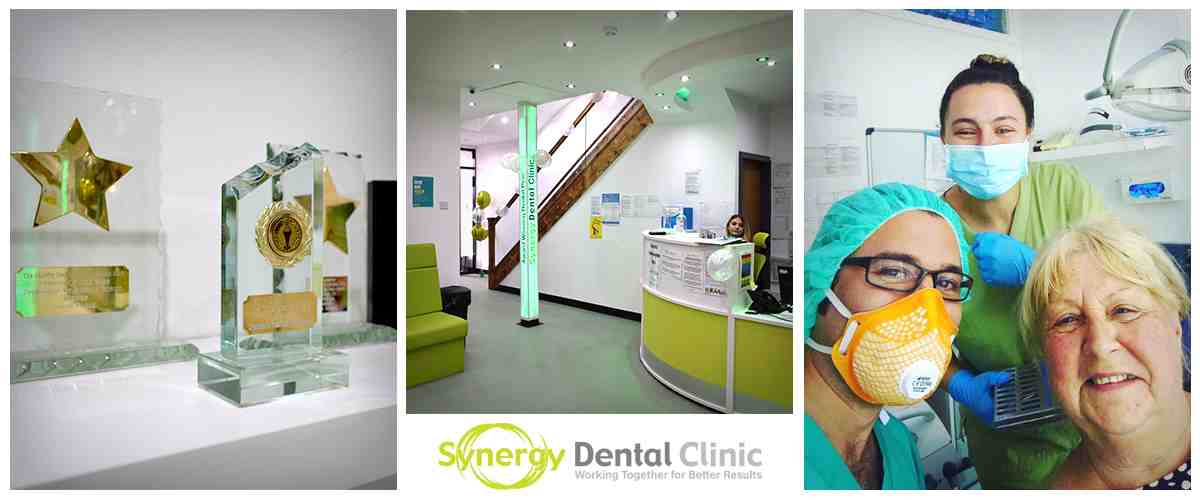 The Synergy Dental Clinic in Bury has been part of the Synergy group since 2011, but the practice itself has been running since the 1970's.
In that time, the clinic has become known for its impeccable customer service and warm atmosphere, assets that we have managed to preserve with the help of our dedicated team. This devotion to upholding the high standards previously developed here has encouraged our clinic's large client list to remain loyal to us, and we feel privileged to be treating generations of local families. Our commitment has also been recognised outside of our customer base and we are delighted to have won the What Clinic Customer Service Award 2014. The Synergy dental clinic in Bury puts a large emphasis on creating a stress-free experience for all of our patients. We know that visiting the dentist can be stressful for many people and often causes anxiety, but our staff are trained in the art of relaxation and the reduction of stress, so you can be sure we'll have all the latest techniques perfected when you arrive. The calming and relaxing atmosphere at the Bury clinic is also ideal for those who are nervous, and as such we make sure we keep all of our treatments in-house. This also allows our trained staff to administer dental sedation to those who are particularly anxious about their treatment.
Opening Hours
Monday
09:00 – 17:00
Tuesday
09:00 – 17:00
Wednesday
09:00 – 17:00
Thursday
09:00 – 17:00
Friday
09:00 – 17:00
DIRECTIONS AND PHONE
BOOK CONSULTATION
New patients and Existing patients looking to book an appointment with Synergy Dental in Bury.
Make your selection below, then follow the step by step process to book a dental consult.
TEAM BURY
DENTAL TREATMENTS
DENTAL IMPLANTS
---
TEETH STRAIGHTENING
---
COMPOSITE BONDING
---
COSMETIC DENTISTRY
---
FULL AND PARTIAL DENTURES
---
DENTAL FILLINGS
---
GUM DISEASE
---
DENTAL HYGIENE
---
FACIAL AESTHETICS
---
MISCELLANEOUS TREATMENTS