Enlighten Teeth Whitening System
Guaranteed long-lasting whitening results and low sensitivity.
Enlighten is a 2-week treatment (for 95% of patients) and guarantees a B1 shade for 98% of cases. Patients are given a treatment kit to take home and apply for 2 weeks every night, followed by a final visit to the dentist at the end of that period.
What's in the box: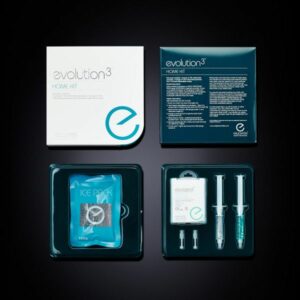 Custom made Enlighten patented whitening trays.
Initial Enlighten Toothpaste to prepare teeth for whitening.
Followed by 2 weeks home kit.
Clear syringe-10% Carbamide Peroxide (keep in the fridge).
Blue syringe -16% Carbamide Peroxide (keep in the fridge).
Q. How do I maintain my teeth white after the treatment has ended?
A. All you have to do is keep up with a simple at-home top-up regime. Top up 1 night every 2 months in the first year, 1 night every 3 months in the second year and then 1 night every 6 months from then on.
Q. What do I do if I get sensitivity?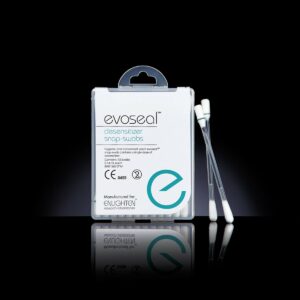 A. There are a couple of things you can try yourself at home; start by trying the desensitising swabs provided in the kit. If that doesn't alleviate the sensitivity much, then put a pea-sized amount of the Tooth Serum in the trays (like you do with the gels) and wear them for about 30 mins at a different time to the whitening.
Q. Can it damage the teeth if done for longer than 2 weeks?
A. Not at all. Apart from some sensitivity, no damage can happen (as long as you follow your dentist's instructions).
Book your dental consultation in one of our practices:
Birmingham | Blackburn | Blackpool | Bolton | Bury | Chorley | Farnworth | Haslingden | Macclesfield | Oldham | Ormskirk | Preston

Select dental procedure you want to learn more about. Use our Dental Finance Calculator to approximate your treatment monthly cost…