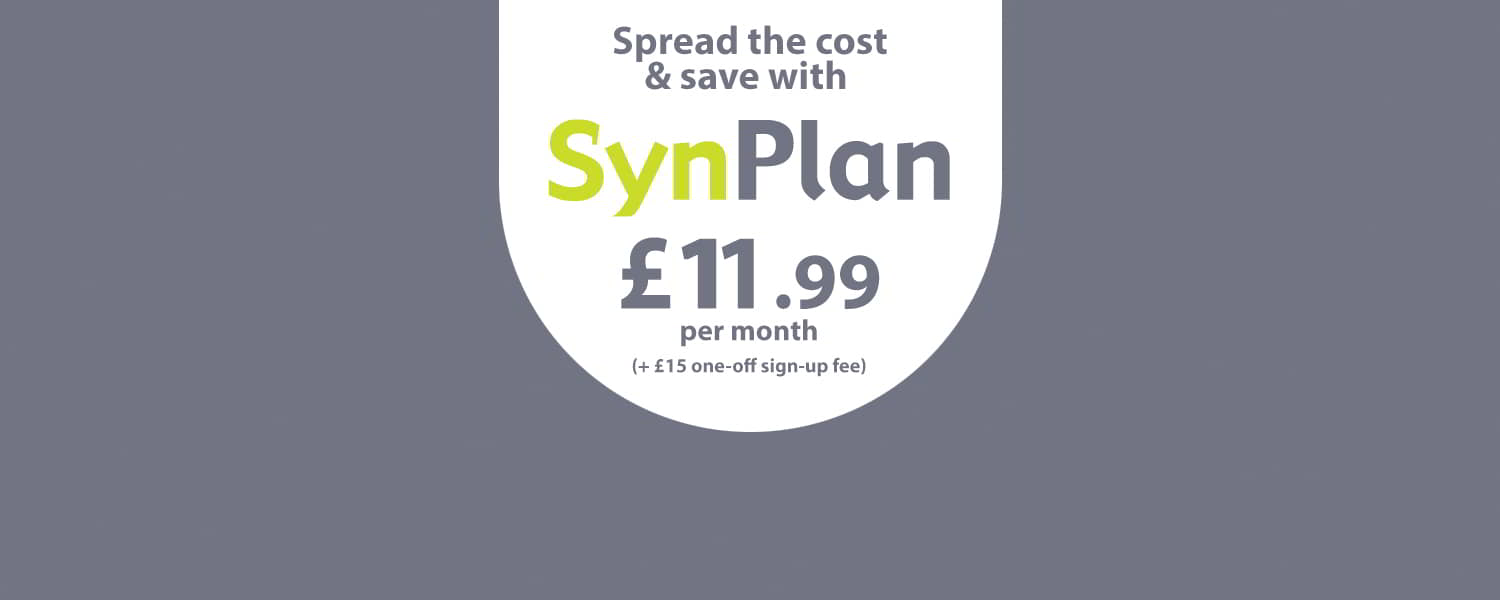 We are a prestige, state-of-the-art chain of dental practices and have received many awards for our service and expertise in dentistry and customer service. Having regular check-ups with your dentist is very important. They monitor your oral health and that your teeth and gums are healthy.
By visiting us regularly any underlying problems can be detected, managed and resolved; Synplan helps you to budget for the cost of your routine preventative dental care.
By spreading the cost of your check-ups across the duration of a year, you don't have to worry about paying a lump sum every time you visit us, resting assured that payments have been taking care of.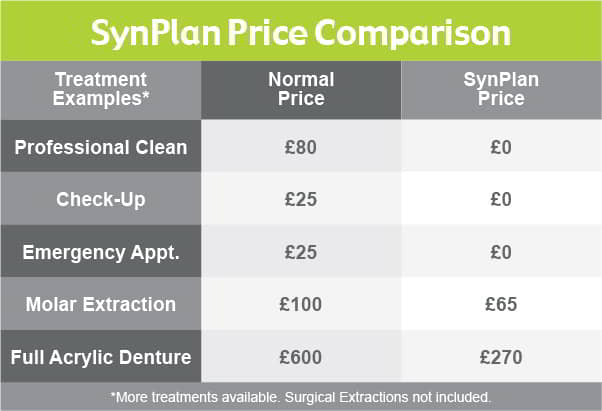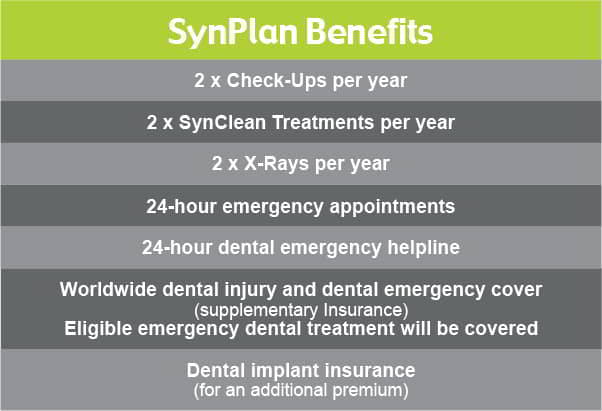 Our Synplan members receive many benefits which include:
• 2 x check-ups and SynClean's a year
• 2 x Free X-Rays per year
• Worldwide dental injury and dental emergency cover (supplementary Insurance) – eligible emergency dental treatment will be covered
• 24-hours dental emergency helpline
• 24-hour emergency appointments
Claim via Denplan