Are you looking for a friendly-neighbourhood dentist around the Burscough area? You might be in luck! Find a dentist today!
Who are team Ormskirk?
Here at Synergy Dental Group, Synergy Ormskirk is one of our many close-nit practices around the north-west of England. Synergy Ormskirk is an NHS and private dentist practice located near the Burscough area, Ormskirk. You'll be able to find the practice at the address 1 Lord Street, Burscough, L40 4BZ and any contact details you might need from our Dentist in Ormskirk page.
The Synergy journey can be traced back to our roots at the Synergy Bolton practice, but this doesn't make our several other practices any less special. Each practice opened as part of the Synergy Group represents our continuing success as one of the most beloved dental groups in the north-west. Like our other practices, Synergy Ormskirk maintains and upholds the same values and patient-focused attitude, contributing to the large success of the Synergy Group.
The ever-growing Synergy family is one of the aspects of practice life we are most proud of. As a dental group, we are very open and accepting of potential employees who can demonstrate a commitment and enthusiasm for their specialities. Whether that's dentistry nursing, oral surgery, or being an exceptional receptionist, Synergy may have the career for you! To see just how diverse and amazing all of our staff are at Synergy Ormskirk, let's have a look at some of the guys you might see at the practice…
Ormskirk dental team
We have some really incredible people working at Synergy Ormskirk, and their job is to make patient's lives happier and healthier. Dr Ai Ling, for example, has been with us since 2011. Now Head Surgeon, she previously attended Manchester University where she gained her necessary qualifications, including a postgraduate qualification in restorative dentistry and an MSc in implantology. Incredible! She also had the pleasure of training with Synergy Dental's CEO Dr Zuber Bagasi during her foundation year. Needless to say, Dr Ai Ling is a capable, well-trained dentist when it comes to dental implants.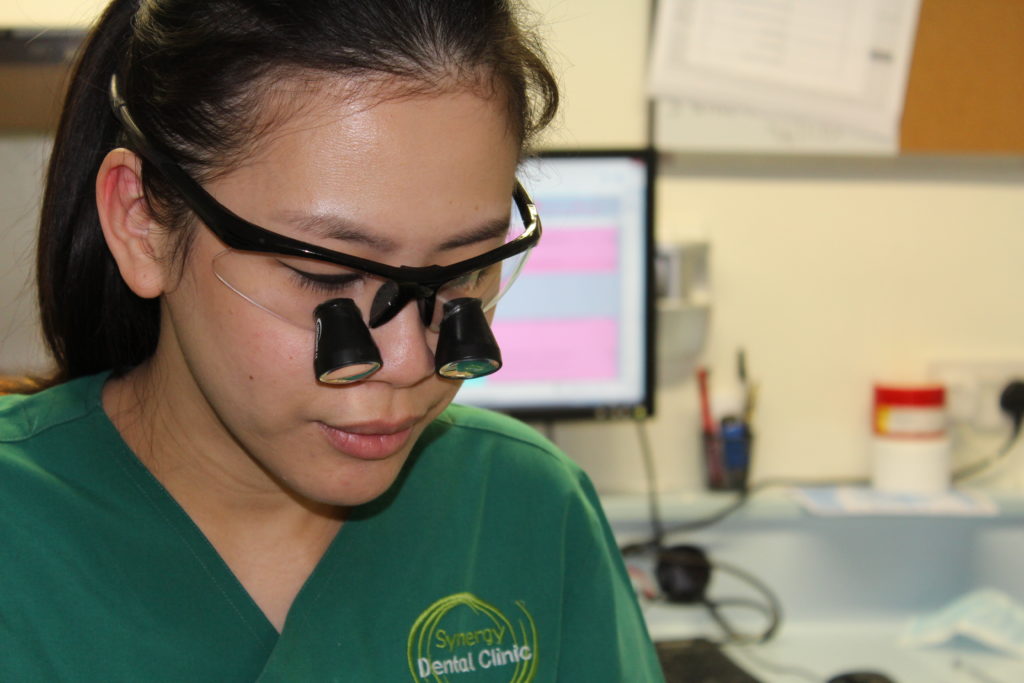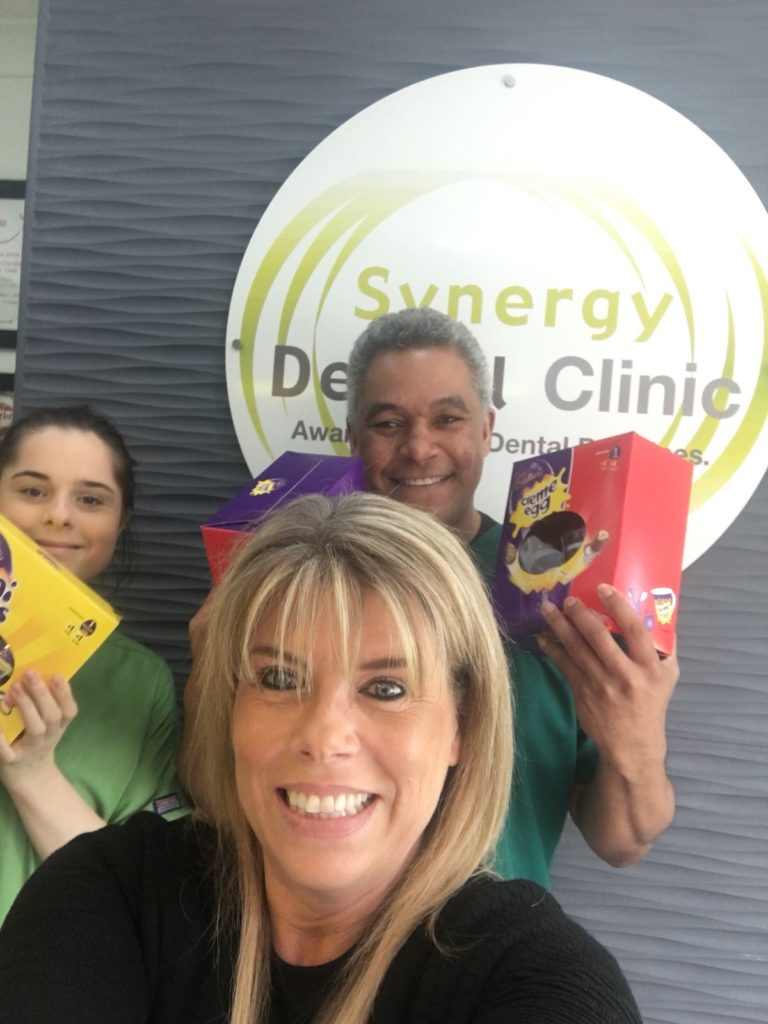 Dr Eugene Stanley is another very well-established dentist, working from the Synergy Ormskirk practice. Boasting 25 years of experience in the field of dentistry, Dr Stanley puts in this time and effort to perfect his profession for his patients. His single biggest motivation to become a dentist was helping to change the lives of patients every day. Luckily, Dr Stanley can do this now, as he is the Head Dentist at our Ormskirk practice.
Dr Ling and Dr Stanley couldn't have helped the patients who really needed it if it wasn't for the supporting dental staff as well. From Angela Goulbourne, Synergy Ormskirk's practice manager; Farrah Pycroft, Head Dental Nurse; and others, all of Synergy Ormskirk's practice staff work incredibly hard at what they do. This is reflected in their many shining reviews and countless smiles.
Dental treatment
Synergy Ormskirk offers an extensive range of dental treatments to both private and NHS patients. Treatments include anything from a full range of orthodontic solutions, various cosmetic options for enhancements, to platelet-rich plasma therapy (PRP). For an extensive list of treatments you can find at Synergy Dental Ormskirk including transparent Synergy Dental pricing, visit our treatments page. Major dental treatment, like dental implants, can be a huge deal, and making the right choice is a must. So, if you're wondering where the best place to get dental implants in Ormskirk is, look no further.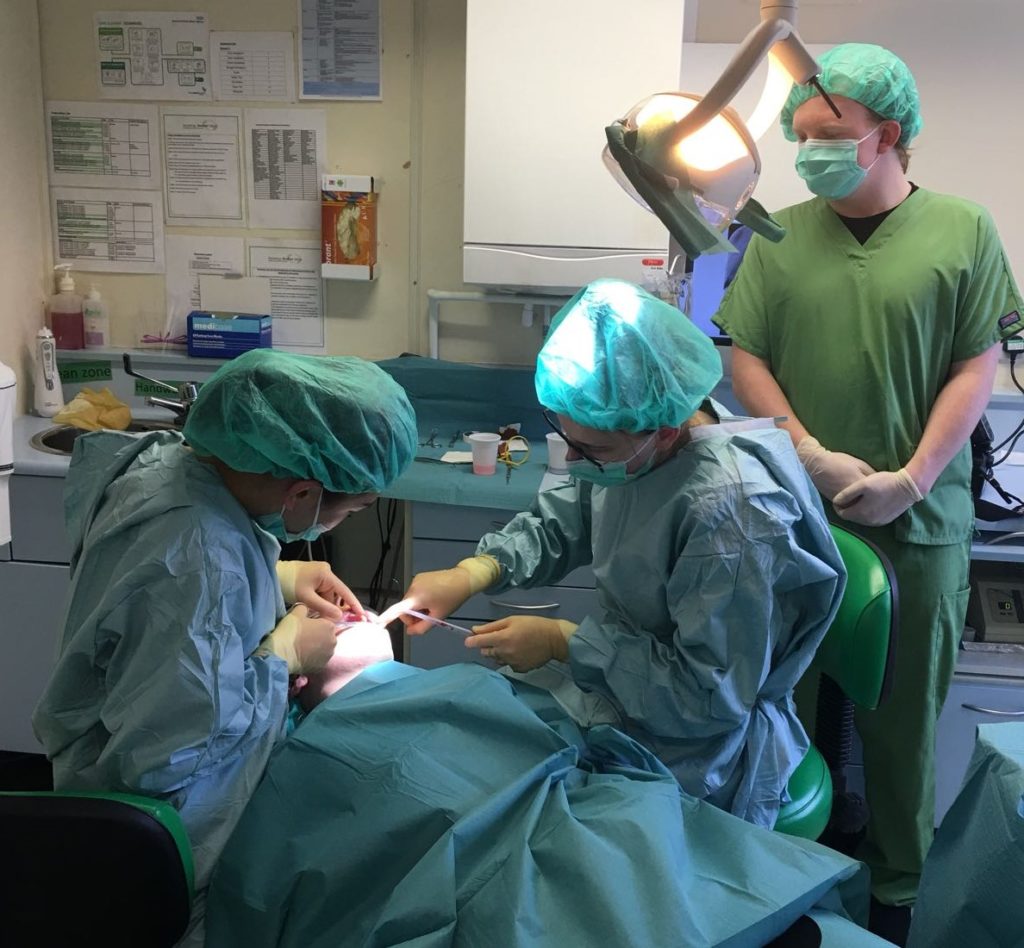 It's no secret that dental treatments can be expensive in the UK, and Synergy Dental understands this. Synergy Ormskirk can offer flexibility and transparency, and they actively work with patients to try and create a dental plan that suits the needs of each patient. One of the ways we can help is by offering financing options. We offer financing options to patients as a way of repaying expensive treatments over a period of 12 months at 0% APR. We can also offer repayment options of 24 to 36 months at 9.9% APR.
We could also have available spaces for NHS patients. If you're in need of a local NHS dentist, wondering about our NHS dental charges, or any other enquiries that can be met over the phone, call us up on 01704892551. We'll look forward to hearing from you!
---
Unsure about your dental health? Call your nearest Synergy Dental Clinic and we'll be happy to help.