Injuries that cause fractures or even tooth loss are all too common in dental practices, and this is even more common when it comes to sporting injuries. With potentially high-impact sports like rugby or football, dentists tend to recommend wearing a mouthguard. This isn't always the base, and many athletes, whether professional or amateur, can end up with some very permeant oral complications.
One of Synergy Dental's previous patients is willing to share his very similar, unfortunate story, and it shows that solutions are available for these kinds of injuries. This Synergy patient had an unfortunate run-in during a football match which saw him being headbutted and losing one of his front incisors.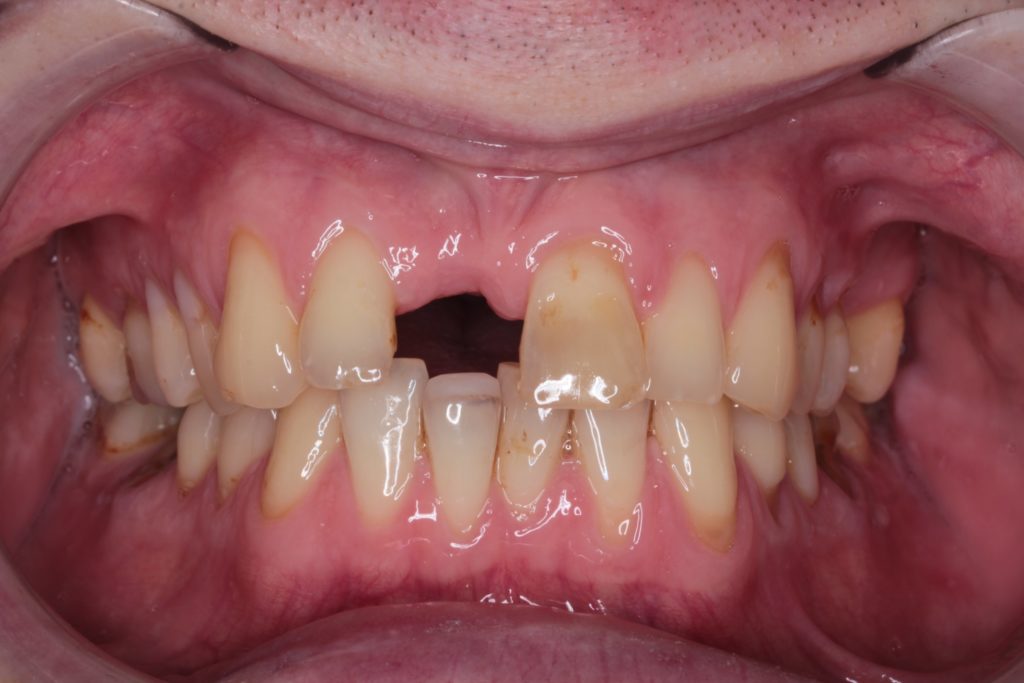 When losing a tooth, there is a small window of opportunity where you can try to salvage a lost tooth, but these steps need to be made quickly and without contaminations. Sometimes it just isn't possible to do.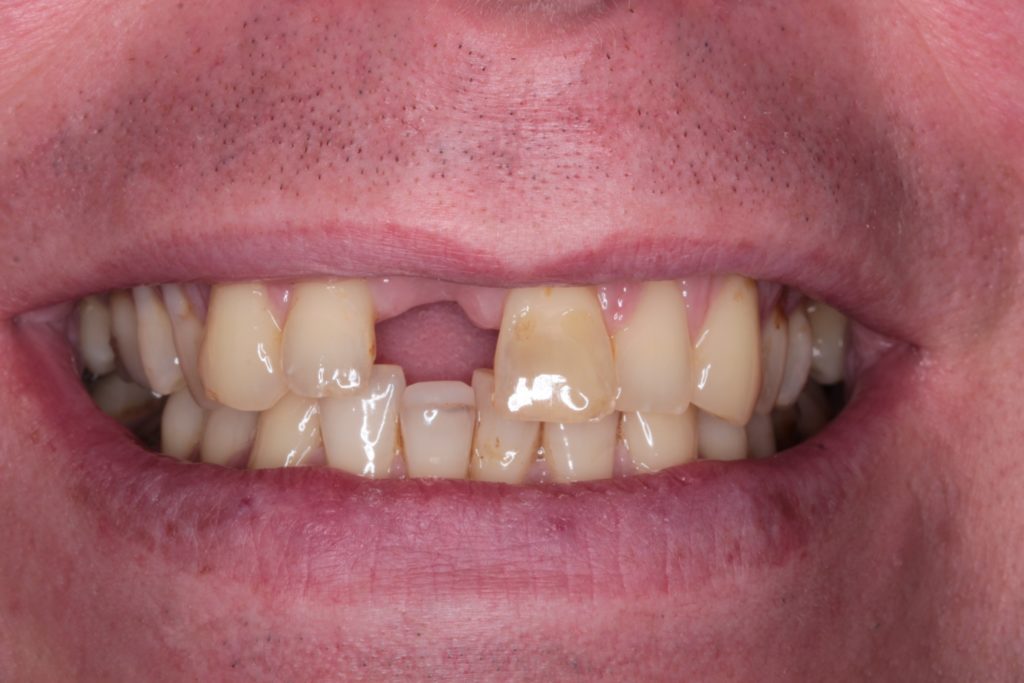 Our patient came to see Dr Zuber Bagasi, one of our award-winning implantologists. He was tasked with assessing this patient's current dental state and deciding on possible solutions, which led to him eventually getting a fixed Straumann dental implant
Assessment Stage
The assessment stage is important for any patient undergoing minor oral surgery, among other treatments. Dr Bagasi led the assessment stage by first making sure it was a suitable decision for the patient to have an implant fitted. For the purposes of the single implant the patient was having fitted, photos and x-rays were taken to aid in the prior planning of the treatment.
In some more complicated procedures, a CT scan may need to be taken. Often times CT scans can reduce the potential for post-surgery complications, but your dentist or oral surgeon may not require this for a simple procedure.
A full report was then written up for the patient which included diagnosis and the proposed treatments for his missing tooth. Synergy's ethos is full transparency; therefore, we pride ourselves on giving each patient full costing information, the timescale, and any risks and benefits the patient should be aware of.
A full medical and social background check was then undergone to ensure the patient would have no complications, and the surgery would be safe. The report containing all this information was given to the patient to first read over. He later signed to confirm his consent. Our patient was really excited to get his smile back to normal, so the surgery was booked in for Dr Bagasi's earliest availability.
Implant Placement Stage
The patient was given antibiotics and anti-inflammatory medications previous to the surgery and after, and this is done to ensure there would be as little swelling as possible and a low chance of infection occurring. The surgery is usually booked out for a full morning or a full afternoon (depending on availability) but it rarely takes take much longer than an hour to complete – especially with only one implant being placed.
On average, it can take 30-45 minutes to complete one implant and 2 hours for a full jaw. For a more detailed overview of how implant surgery is usually undergone, look at another Synergy case study here.
Healing Stage
For this patient, everything went as planned, and the procedure was placed without any complications. He was then advised to leave the implant to heal for a further 3 months before any permanent fixtures are added, as this can cause healing difficulties.
The healing was also monitored closely with frequent interim appointments, and this allowed the patient to ask question and air any concerns about the healing process.
Fitting Stage
The patient was booked in to have his impressions taken once his implant was sufficiently healed. From this, the lab was able to measure and construct his personalised porcelain crown and the titanium abutment that attached to the implant (also available in zirconia).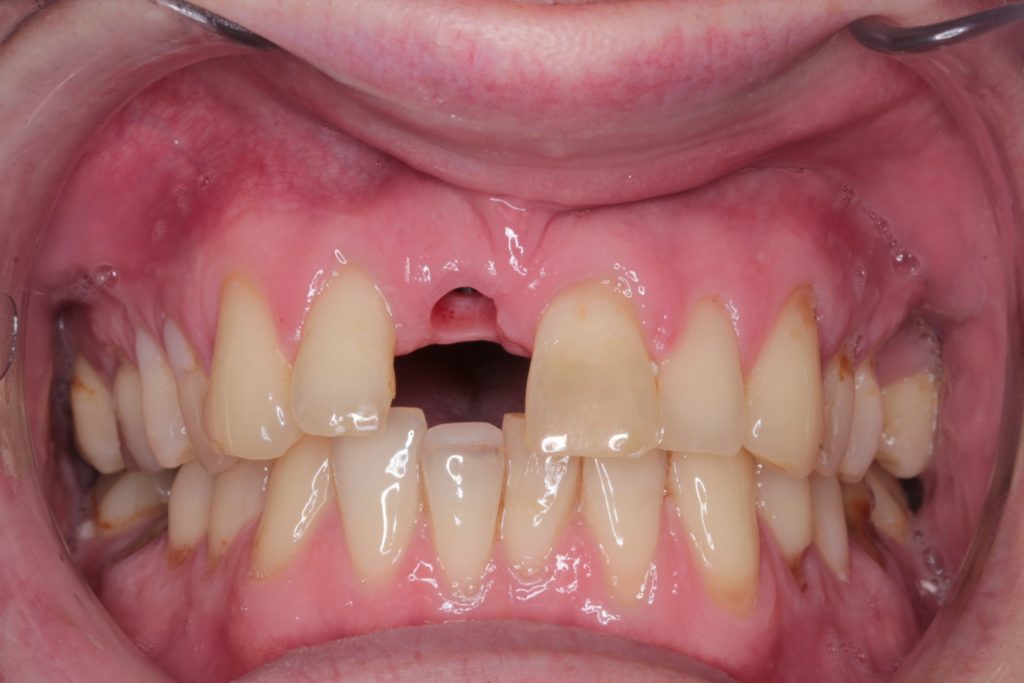 Once created, Dr Bagasi later tested each component of a wax mock-up, including using a Duralay jig to ensure the placement of the abutment in the implant was as precise as it could be.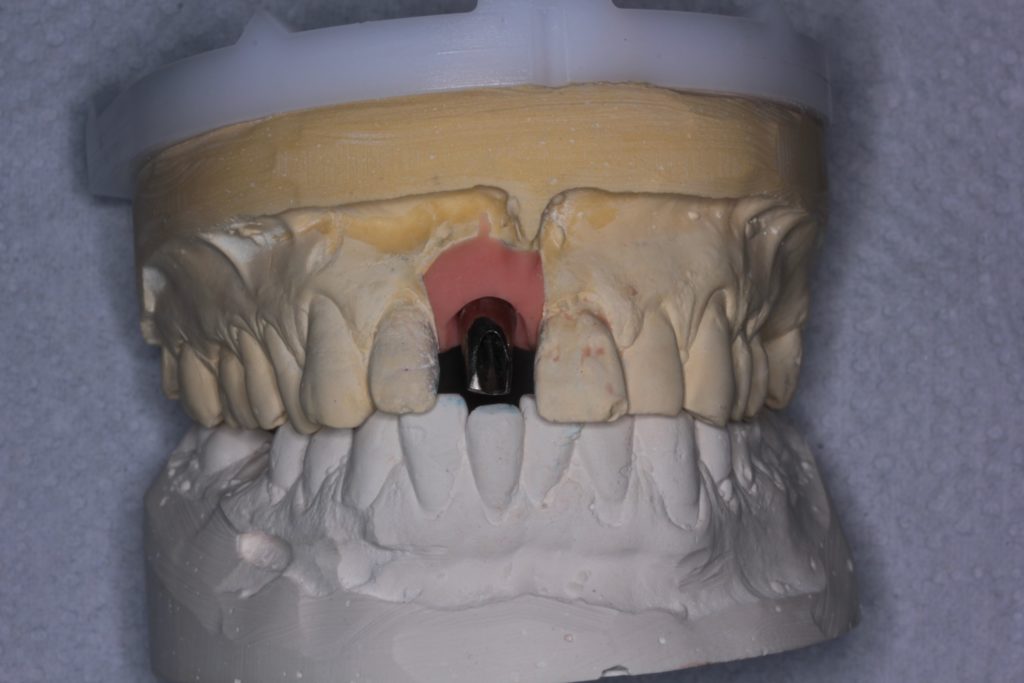 As the right-most image shows, the gold-quality porcelain crown was created to ensure that the shade would match-up with the patient's smile. Not every smile is completely white or completely yellow – there are shades in-between that need accounting for. With our gold-quality porcelain crowns, the lab was able to match the appropriate shade and achieve a natural translucency so that the crown blended seamlessly into the smile.
Final Stage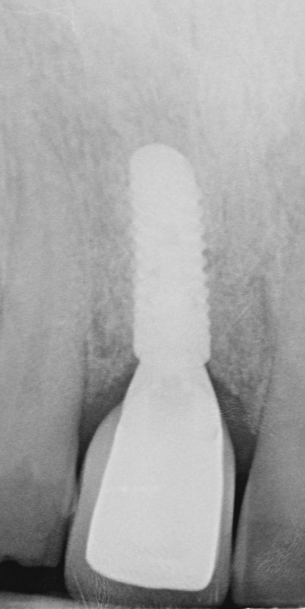 Once the patient and Dr Bagasi were happy that all components were functioning smoothly together, the final fit was arranged and the patient was able to see himself with his new smile for the first time.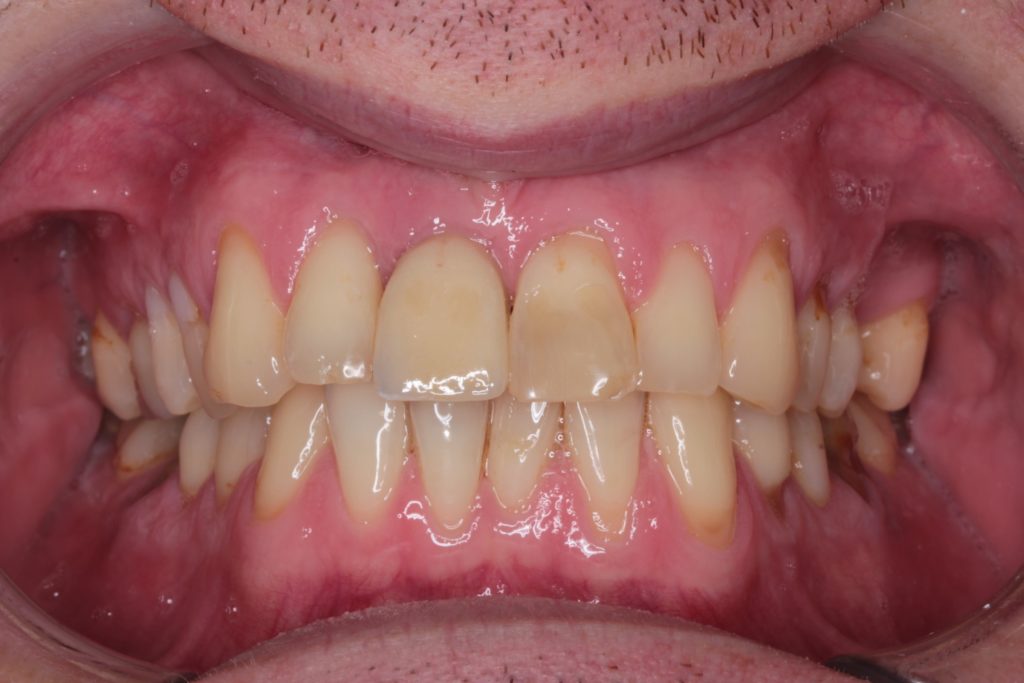 This left the patient with a discreet, yet permanent, solution which he was incredibly happy to see for the first time. He no longer felt like he had to take time off from football due to embarrassment and felt confident once again.
This just goes to show how much an impact one tooth can have on your life which is why all our dentists go above-and-beyond for our patients. Their most important motivation is helping their patients feel comfortable and confident with their smiles.
---
Unsure about your dental health? Call your nearest Synergy Dental Clinic and we'll be happy to help.