Living with dentures can damage patients' self-esteem and even affect eating habits. Interestingly, they are a cost-effective solution for patients with missing teeth. Needless to say, it can be an incredibly bittersweet experience.
Synergy Dental Group, like many dental practices, gets an inflow of patients with major denture issues. Mary is just one of those patients who came in to see Dr Bagasi about her discomfort.
She had loosely fitted dentures – ones she worried would fall out when she spoke or ate. This, in turn, made Mary fearful of going out and socialising even with her family. After years of discomfort and embarrassment, she was finally ready to find an alternative.
Dr Bagasi took into consideration her current situation, including difficulties and fears. Instead, Dr Bagasi decided on an implant-retained overdenture to give the utmost comfort to Mary.
Assessment Stage
As with any surgical procedure at Synergy Dental, a rigorous assessment and background check must first be completed. For Mary, a CT scanned image assessed her suitability for implant surgery. The CT scanner allowed the surgeons to assess the bone level, potential infection, nerve and sinus positions. All these factors play a role in assessing a patient's suitability so surgery.
The CT scanned image also allowed for a 'keyhole' type of approach during surgery. This allows the surgeons to be more precise when fitting the implants into the jawline – with it also minimising potential complications during the procedure.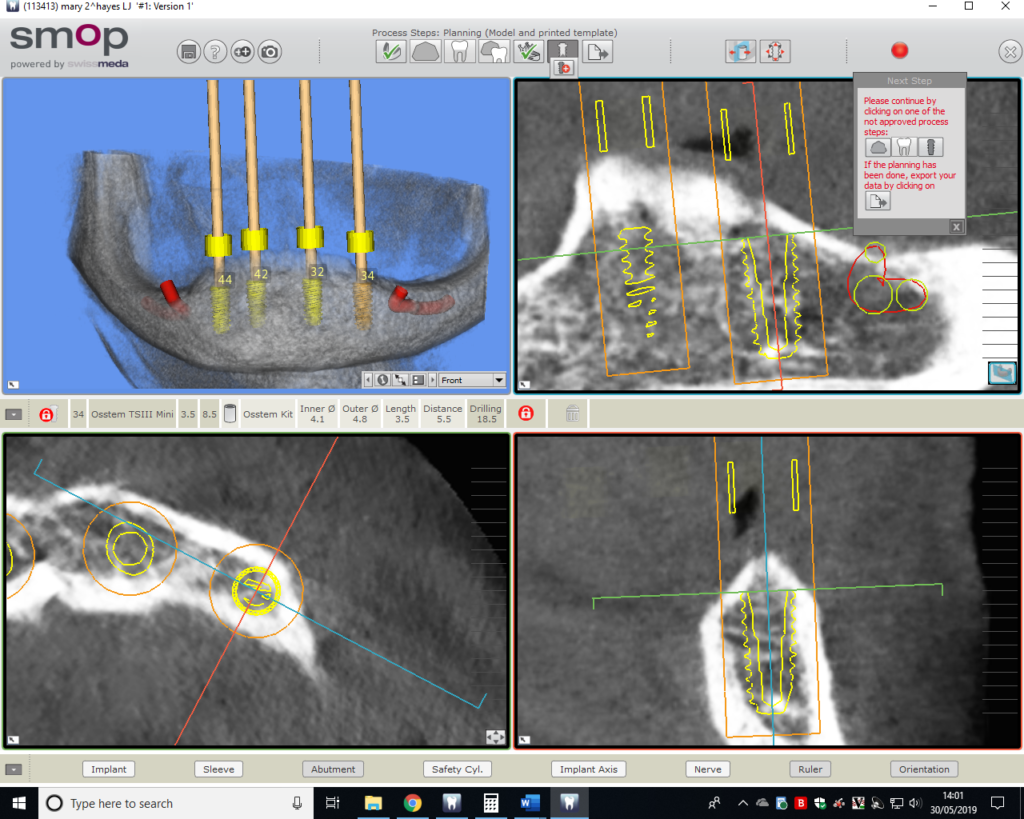 A full report complied for the patient gave insight into the treatment, which included the proposed treatment, costs, timescale, risks and benefits, among other factors which will play a role in the treatment. Mary was happy to proceed with the treatment, and she was definitely eager for her brand-new smile!
Implant Placement Stage
The implant placement appointment got organised, so it was only a matter of time before Mary could have her new set of teeth. The procedure was simple and straight forward; it consisted of fitting four Osstem implants within the lower jaw. The implants are in place to provide posterior stability to the overall denture.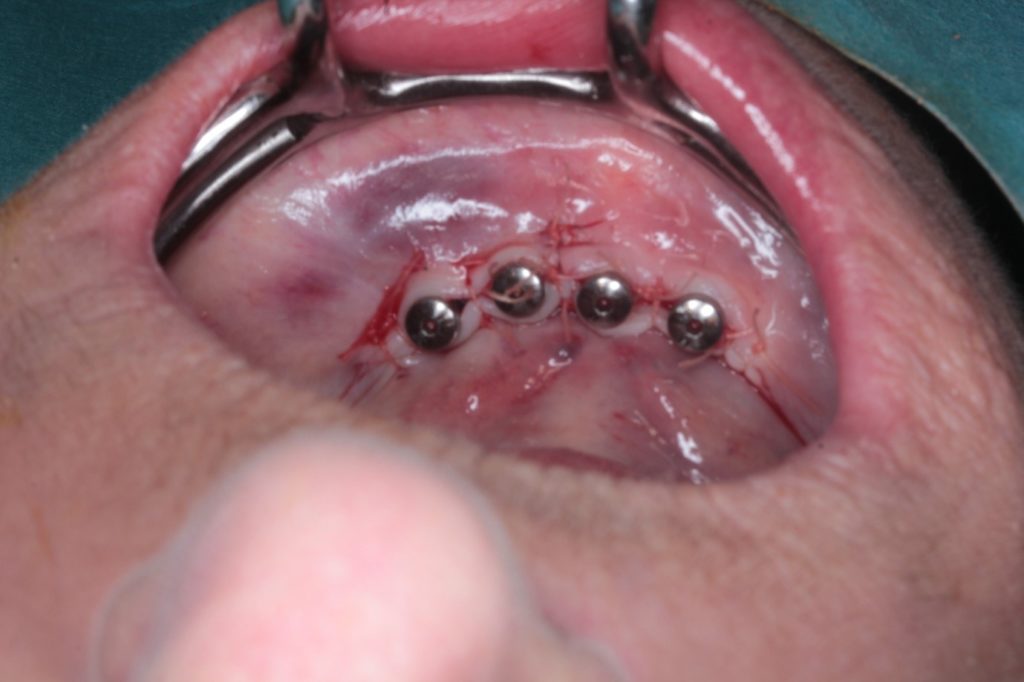 The abutments get placed onto the implants. This is the feature that allows the denture to be semi-permanent, it generally creates more comfort and confidence for the patient.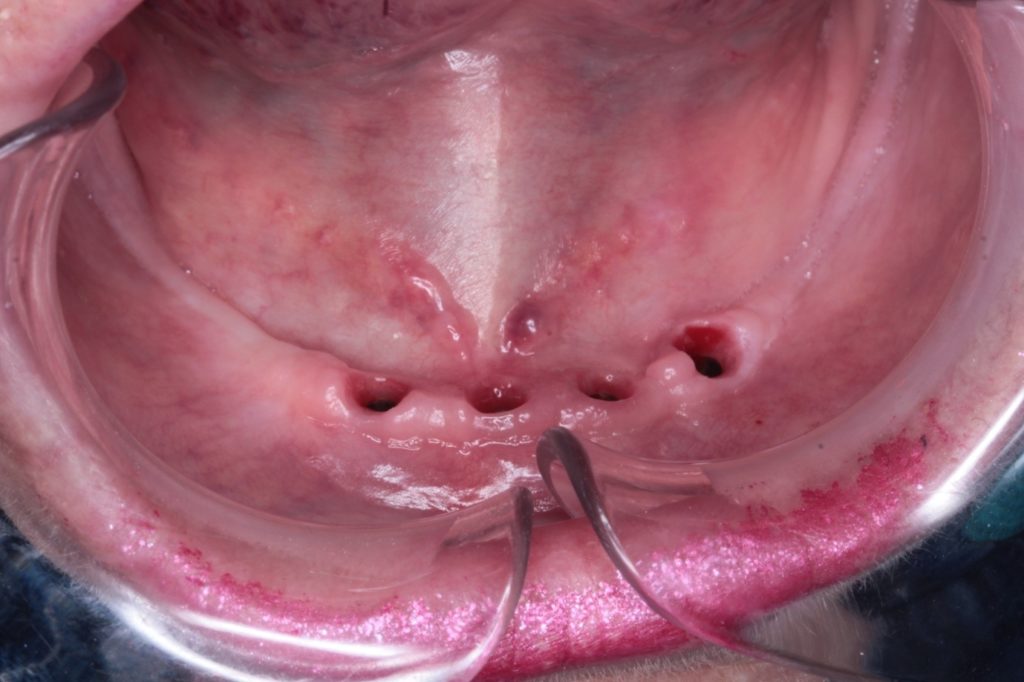 Final Fitting Stage
The final denture work was created to fit perfectly for Mary's mouth. This is standard procedure, and the dentures were created to fit comfortably on the implants and abutments previously fitted.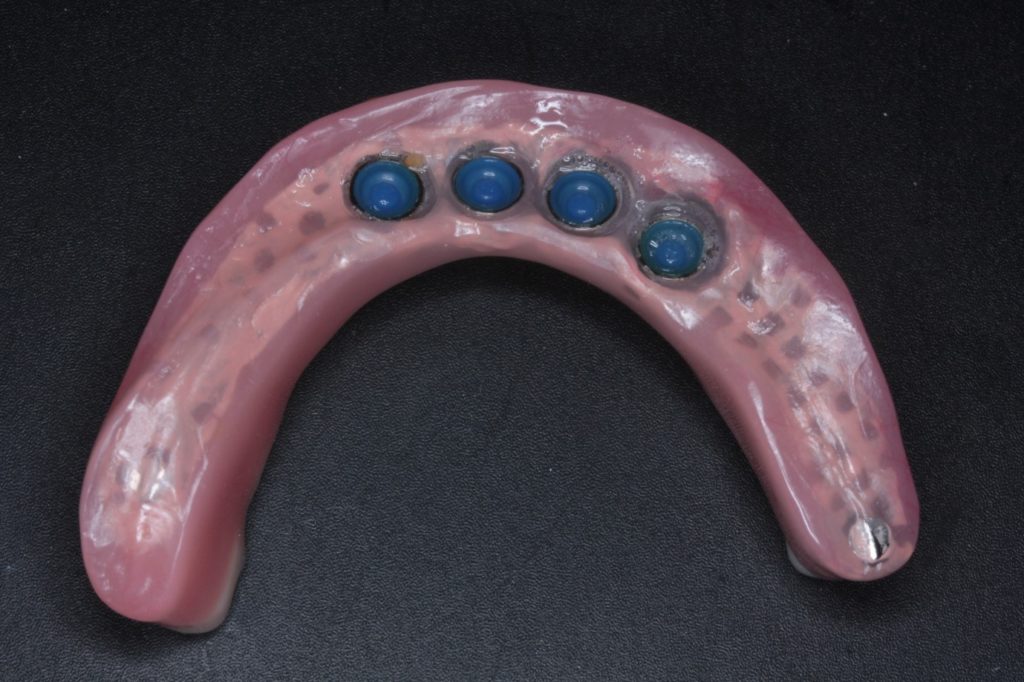 Mary was incredibly happy with the final result of the treatment. Upon her initial appointment, she got a cost-effective solution to her current dentures and worked closely with Dr Bagasi and the Synergy Blackpool team to achieve the best smile possible.
No longer worried about her dental prosthetic falling out, Mary was free to enjoy time with her family and friends once again, but the option to remove the overdentures was there for her convenience.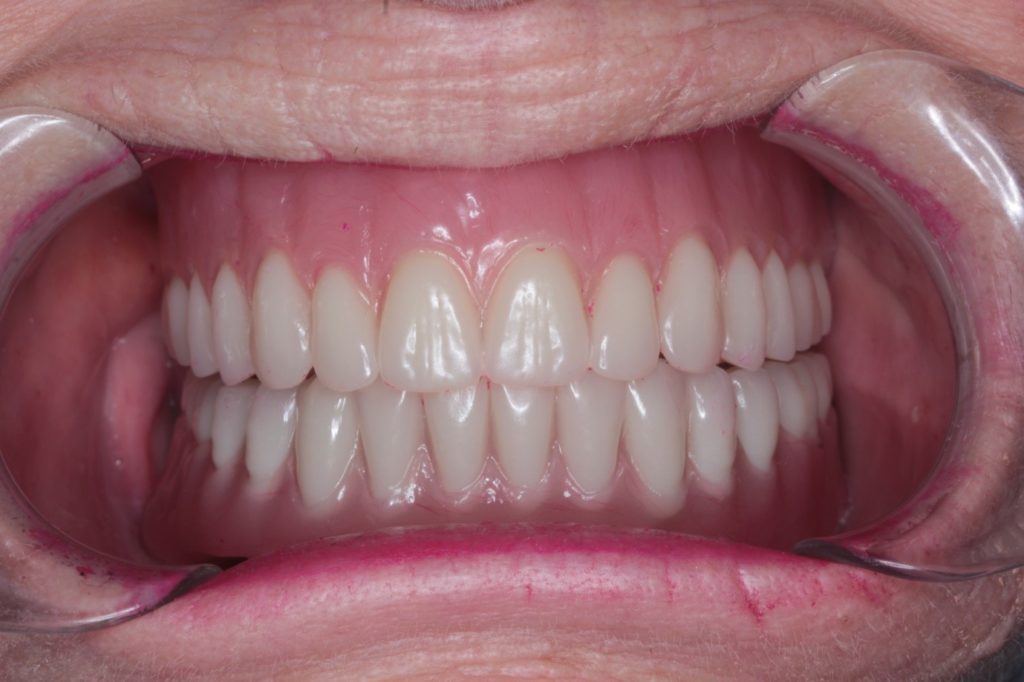 This is what Mary had to say about her experience with Synergy and her treatment:
---
Unsure about your dental health? Call your nearest Synergy Dental Clinic and we'll be happy to help.