Teeth whitening can be a fantastic cosmetic solution for many patients with staining across their teeth. Most of the time it is a quick and simple process, but it can be quite expensive to complete. If this is the case, you might be unaware that teeth whitening treatments should only be carried out on certain patients, as it is unlikely to have a substantial effect on certain teeth. We'll use a recent patient of Dr Bagasi's to elaborate on this fact, and look at how her nightmare became a dream come true after her time at Synergy Dental Clinic.
This patient came in for a short consultation with Dr Bagasi where he was able to inspect her general oral health and the state her teeth were currently in. Unfortunately, her upper teeth were incredibly discoloured despite previously having whitening treatment carried out on them. Not only was this affecting her image of herself, but it was also a permanent reminder of the money and time wasted on the previous cosmetic treatment. Teeth whitening was unlikely to work effectively on this patient because she had so many fillings in her upper front teeth. Teeth whitening products and procedures cannot whiten fillings.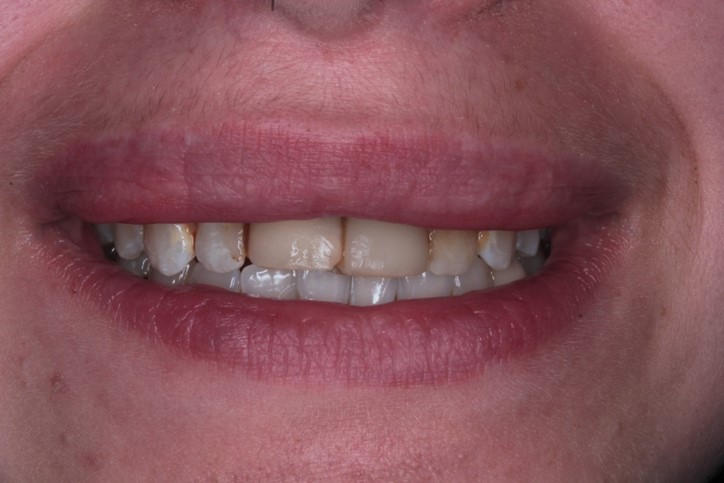 Instead, she was given options by Dr Bagasi, and they discussed the options together until she was settled on having two-implant replacements and crown enhancements. She had her two front teeth removed to be replaced by implants and the rest of the teeth could be capped with brand new Zirconia-grade crowns.
Step one – preparing for surgery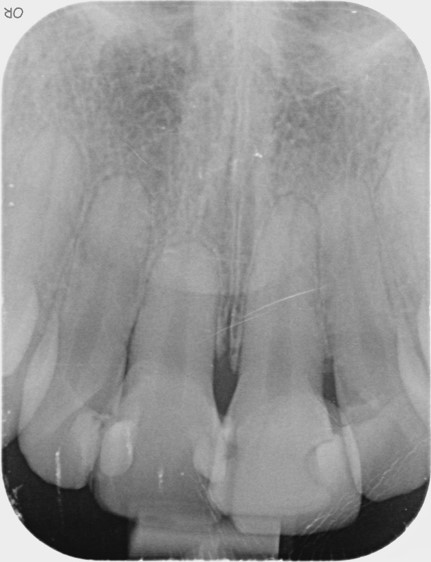 The treatment could only really begin once the patient had gone through the necessary steps required. This involved either having a CT-scan or x-rays taken on the mouth to examine the bone structure and plan the surgery. As there were only two implants sites, there was minimal require in the first place, meaning there was so need to have a full CT-scan taken. Instead, she had x-rays taken to judge the height of the jaw bone and the general heal of the teeth and bone. This was enough to approve the surgery.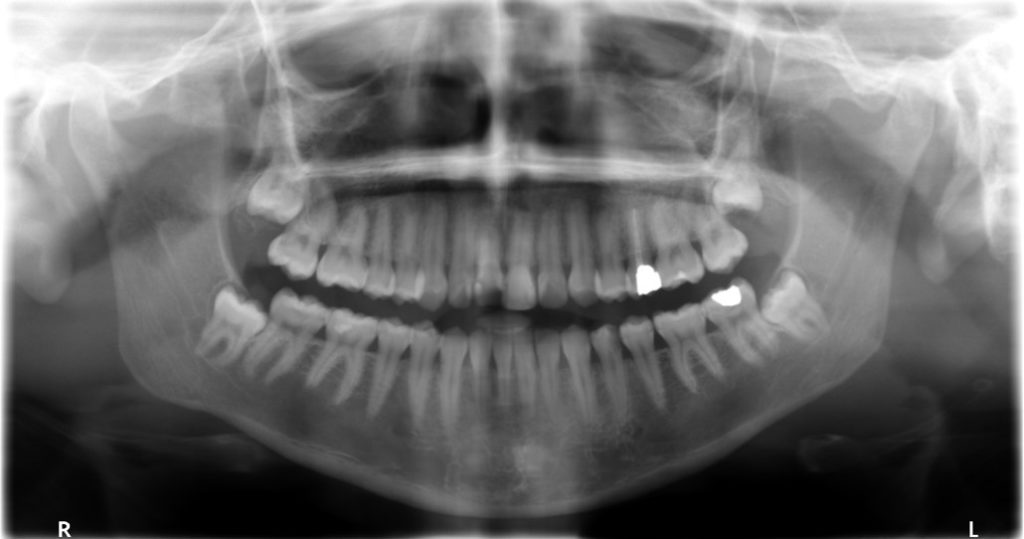 The patient then received a full written report concluding all details of the surgery along with the next steps. This must be consented to by the patient before our dentists can book in your surgery appointment.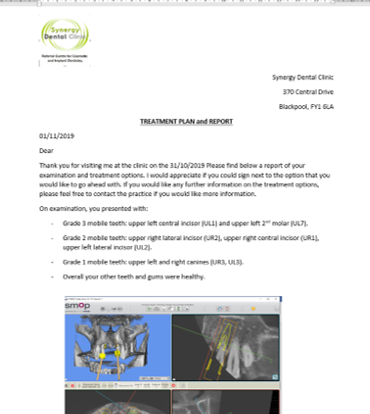 Step two – the surgery
The surgery, as only two implants needed fitted, was concluded roughly two hours after beginning. Both implants were inserted into the jaw bone and secured in place so that the bone would eventually heal around the implants and create a permanent fixture (replicating a natural tooth root).
Step three – healing, reviews, and scans
The implants were given enough time to completely heal before we loaded anything onto them. This is usually a three-month period whereby healing and regular check-ups are essential to a failure-free treatment.
Once this period had been concluded and Dr Bagasi was generally okay with how the implants had healed, scans were planned and carried out to send across to our laboratory. This is done so that our lab technicians can professionally create perfectly matching dental prosthetics for patients. In this case, the technicians were able to create custom-fit crowns to fit onto the implants and Zirconia-grade crown caps for the rest of the upper teeth.
Step four – the final fit
This is the exciting stage for both dentist and patients alike. This is the stage where the final smile is revealed to the patient. She had an incredible journey which gave her a stunning smile to be proud of her. Just look at how healthier and happier her smile looks now compared to her before pictures!
---
Unsure about your dental health? Call your nearest Synergy Dental Clinic and we'll be happy to help.