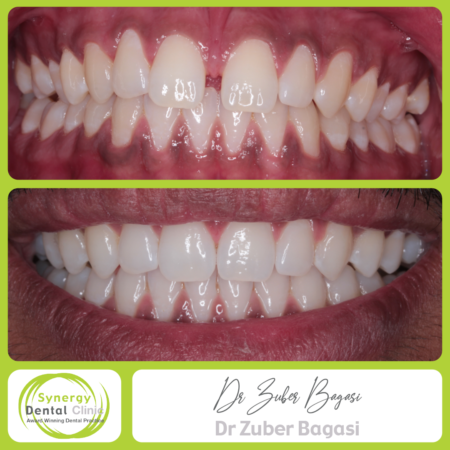 Single Dental Implant from £1,350.
Dental implants are constructed from high-grade metal (grade-4) and come in the form of small cylinders that are smoothly fitted into the jawbone, replicating the root of your tooth. Typically, they can support a crown, bridge, and even a custom-made denture.
Once placed, it goes through a process called 'osseointegration' – which allows the bone in your jaw to grow onto the implant and fuse together. Typically, this whole process takes a few months and within this period you'll be booked n for regular visits to monitor the healing progress and that it is according to schedule.