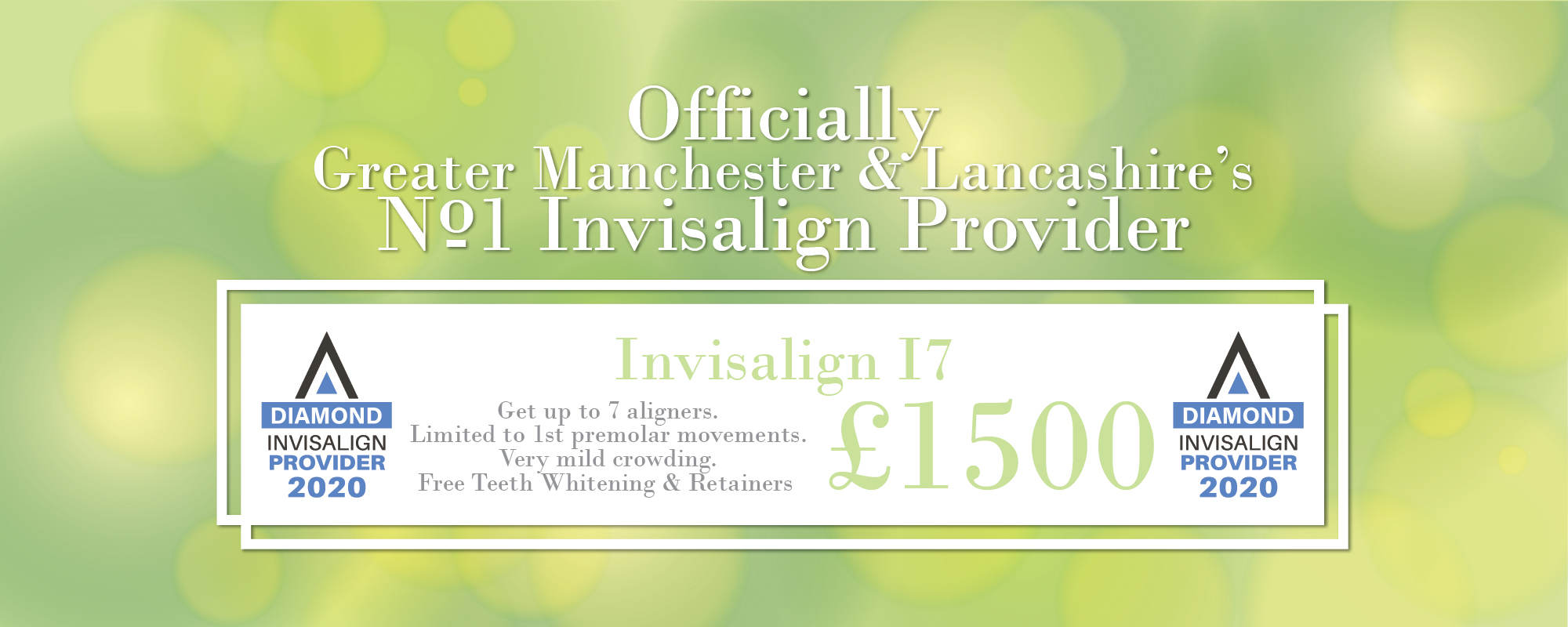 Call or Book Now and one of our Treatment Coordinators will be happy to discuss your options: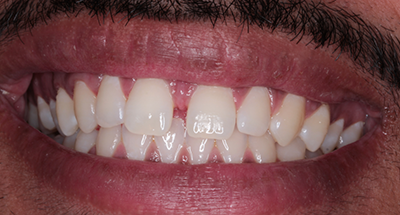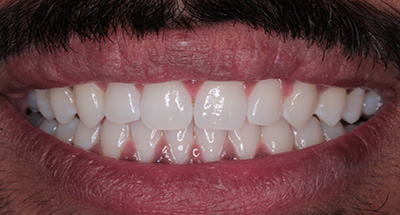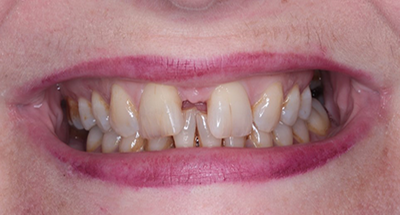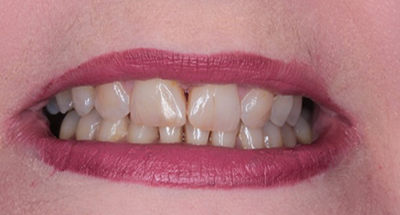 Dental Finance Available
0% APR for 12 months or 9.9% APR for 24 and 36 months. Using the calculator you can approximate the total monthly cost of your treatment.
We want to make sure that each of our patients can feel confident with their smiles everyday. So, our present to you is a huge discount to three of our Invisalign™ packages – with up to £2,200 off!
Only need some minor adjustments to your teeth alignment? The discounted price could become even lower!
Invisalign™ is one of the most popular, in-demanded orthodontic treatments currently provided by dentists. The process is far simpler than traditional means with fewer interim appointments, as you are able to adjust and replace your aligners in the comfort of your own home.
In addition to this, Invisalign™ Aligners are designed to be as discreet as possible, more comfortable than traditional braces, easier to clean, and removable at any time.
The whole experience is more focused on the patient's comfort and confidence.
With our Invisalign™ Offer, you'll be able to choose from our range of treatment packages each with an unlimited amount of Invisalign™ Aligners, and you can even get teeth bonding and whitening for further cosmetic refinement (in select package only).
How do I book a free consultation?
Click 'Book Consultation' , select 'New Patient' or Existing Patient, Select Invisalign (Orthodontics) & choose a clinic along with your desired time and day .
Why do I have to pay £20 when booking consultation?
The £20 is to secure your slot with the dentist. Regardless of the dentist decision, to recommend or not Invisalign™, the £20 that you've paid when booked consultation will be refunded to you.
Do I need to pay everything up front?
No, all you need to do is attend an appointment and leave a small deposit after your consultation.
How long is this offer on for?
This is for a very limited time only. As soon as we have reached our allocation for the offer, it's finished! Book online today to avoid disappointment.
Call us for FREE and one of our Treatment Coordinators will be happy to discuss your options:
Invisalign®, the Invisalign logo, ClinCheck®, iTero®, Invisalign Teen®, SmartForce®, SmartTrack®, and Vivera®, among others, are trademarks and/or service marks of Align Technology, Inc. or one of its subsidiaries or affiliated companies and may be registered in the U.S. and/or other countries.